Profile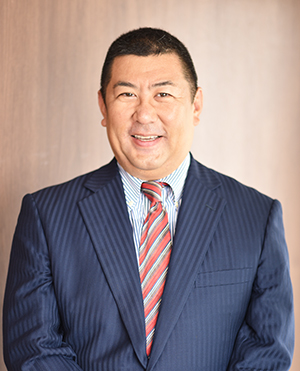 Keima Horie was born in Los Angeles, California and is the grandson of the founder of stationery company Pentel.
He graduated from Keio University in March 1992.
He then earned an MBA degree in the U.S. and was appointed President of Pentel at the age of 32 and stayed the position for around 10 years.
As the chief of a development department, he created numerous hot-selling products.
He also realized the globalization of its operation by establishing subsidiaries and factories in emerging countries such as Poland,Russia,India,Brazil,Mexico and Thailand.As a result,V-shaped recovery of Pentel's management was achieved.
Inspired by his desire to "create products not yet invented in the world," Horie founded RATEL HEART Co., Ltd. in February 2018. As the Representing Director and President, Horie supports the development of innovative consumer products.

| | |
| --- | --- |
| Month Year | Education and Career |
| March 1992 | Graduated from the Faculty of Law, Department of Political Science, Keio University |
| May 1996 | Graduated from George Washington University School of Business |
| June 2002 | Appointed Representative Director and President of Pentel Co., Ltd. |
| May 2012 | Resigned from Pentel Co., Ltd. |
| February 2018 | Founded Ratel Heart Co., Ltd. |
| February 2018 | Appointed Representative Director and President of Ratel Heart Co., Ltd. |